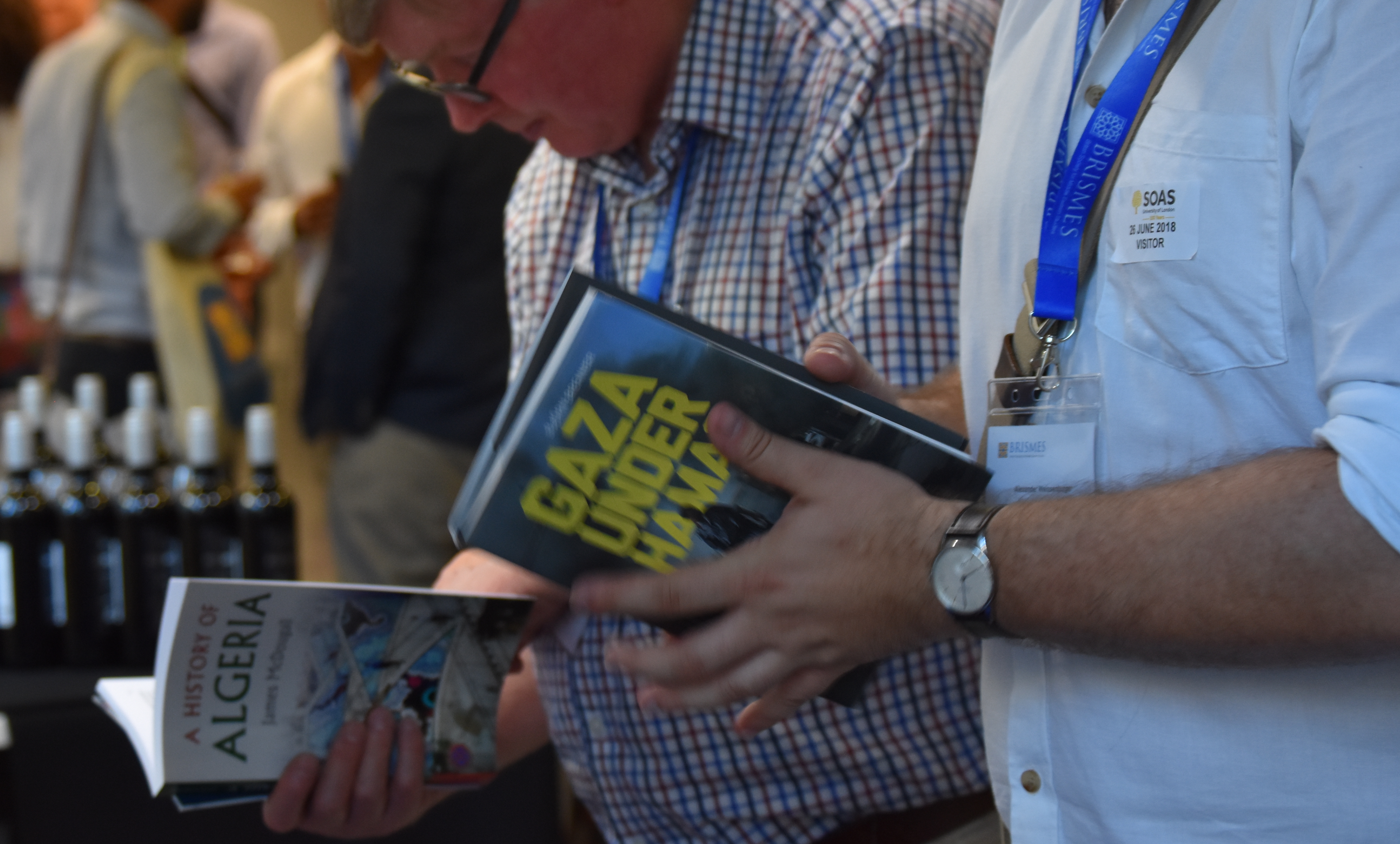 GAZA UNDER HAMAS shortlisted for BRISMES book prize
THE MIDDLE EASTERN STUDIES BOOK PRIZE
SPONSORED BY THE BRITISH-KUWAIT FRIENDSHIP SOCIETY
Dr Björn Brenner, a UN advisor and post-doctoral fellow at the Swedish Defence University, has been shortlisted for the 2018 British-Kuwait Friendship Society Book Prize, the most prestigious UK-based book award in the field of Middle Eastern Studies, administered by the British Society for Middle Eastern Studies BRISMES.
Dr Brenner's book GAZA UNDER HAMAS: From Islamic democracy to Islamist governance (I.B. Tauris, 2017) has been selected as one of seven finalists for this year's prize. In 2017, GAZA UNDER HAMAS won Best academic book on Palestinian affairs at the Palestine Book Awards.
Sir Roger Tomkys describes GAZA UNDER HAMAS as "a superb corrective to the polemic narratives peddled on either side of the bitter conflict in that sad territory."
The winner will be announced at the end of October 2018.
The patrons of the prize are HRH The Prince of Wales and Dr Sheikha Sou'ad Al Sabah.
SHORTLIST – FINALISTS 2018
EVERYDAY CONVERSIONS: Islam, domestic work and south Asian migrant women in Kuwait
By Attiya Ahmad, Publisher: Duke University Press
AFGHANISTAN RISING: Islamic law and statecraft between the Ottoman and British empires
By Faiz Ahmed, Publisher: Harvard University Press
GAZA UNDER HAMAS: From Islamic democracy to Islamist governance
By Björn Brenner, Publisher: I.B. Tauris
ALEPPO: A history
By Ross Burns, Publisher: Routledge
A HISTORY OF ALGERIA
By James McDougall, Publisher: Cambridge University Press
LETTERS OF LIGHT: Arabic script in calligraphy, print and digital design
By JR Osborn, Publisher: Harvard University Press
THE POLITICAL ECONOMY OF THE KURDS OF TURKEY: From the Ottoman empire to the Turkish republic
By Veli Yadirgi, Publisher: Cambridge University Press
GAZA UNDER HAMAS
Hamas is designated a terrorist organisation by Israel, the EU, the USA and the UN. It has made itself notorious for its violent radicalism and uncompromising rejection of the Jewish state. So after its victory in the 2006 elections the world was watching. How would Hamas govern? Could an Islamist group without any experience of power – and with an unwavering ideology – manage to deal with day-to-day realities on the ground?
Björn Brenner investigates what happened after the elections and puts the spotlight on the people over whom Hamas rules, rather than on its ideas. Lodging with Palestinian families and experiencing their daily encounters with Hamas, he offers an intimate perspective of the group as seen through local eyes. The book is based on hard-to-secure interviews with a wide range of key political and security figures in the Hamas administration, as well as with military commanders and members of the feared Qassam Brigades.
Brenner has also sought out those that Hamas identifies as local trouble makers: the extreme Salafi-Jihadis and members of the now more quiescent mainstream Fatah party led by Mahmoud Abbas.
The book provides a new interpretation of one of the most powerful forces in the Israel-Palestine arena, arguing that the Gazan Islamists carry a potential to be much more flexible and pragmatic than anticipated – if they would think they stand to gain from it. Gaza under Hamas investigates the key challenges to Hamas's authority and reveals why and in what ways ideology comes second to power consolidation.
JUDGES
Professor Yasir Suleiman
University of Cambridge (Chairman)
Sir Roger Tomkys
Former Chairman, Arab British Chamber of Commerce and former Master, Pembroke College, Cambridge
Professor Carole Hillenbrand
Professor Emerita of Islamic History, University of Edinburgh
Professor Charles Tripp
Professor of Politics with reference to the Middle East, SOAS
Frances Guy
UNDP, Regional Bureau for Arab States
Sheikh Mubarak al-Abdullah al-Mubarak Al Sabah
(on behalf of the Abdullah Mubarak Charitable Foundation)
Read more
https://www.bkfsprize.com/shortlisted-titles-2018/