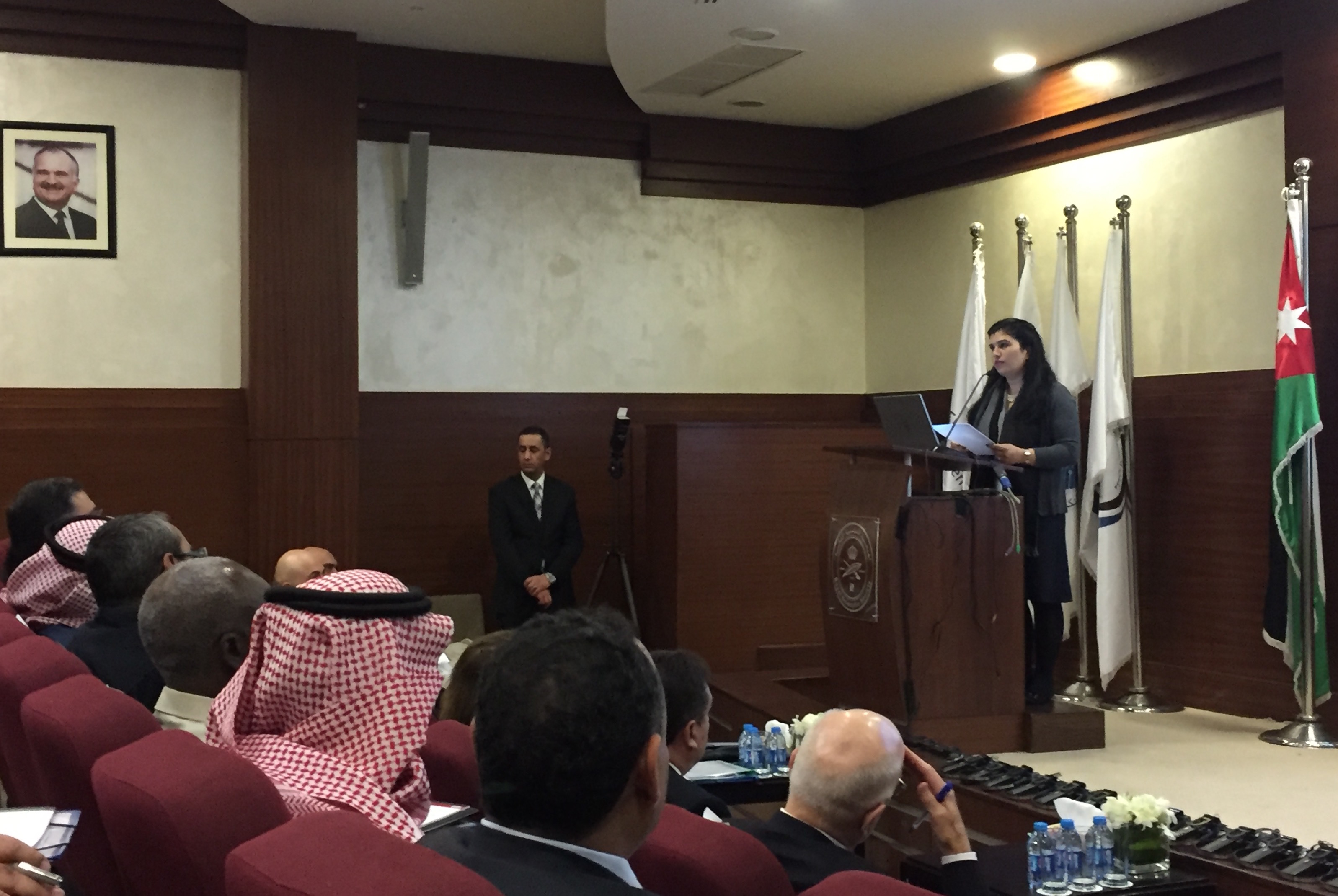 HRH Princess Sumaya of Jordan at the Regional Forum on Scientific Diplomacy
On 1-2 December 2015, the Royal Scientific Society of Jordan (RSS) hosted a conference entitled, 'Regional Forum on Science and Technology Diplomacy: Towards Transformative and Inclusive Partnerships for a Sustainable Future'.
The conference was organised jointly by the United Nations ESCWA (Economic and Social Commission for Western Asia), the RSS and the CRDF Global.
The forum brought together representatives from the scientific, diplomatic and policy-making communities to discuss 'Science Diplomacy' – that is, the potential contributions academia and the international community of scholars can make to diplomacy and international politics.
HRH Princess Sumaya bint al-Hassan of Jordan, President of the RSS, spoke on the theme 'Regional Networks Supporting STI (Science, Technology and Innovation) for SDGs (Sustainability Development Goals)'. In her speech, HRH asserted her long-time advocacy of science and technology as an important catalyst for change in the Arab world, through education, research and innovation.
The following topics were discussed during the conference:
– An introduction to the notion of Science Diplomacy, its models, mechanisms and results achieved thus far
– The potential role of science in addressing challenges facing the region such as water scarcity and energy demands
– Which mechanisms that are most effective in the dialogue among diplomats, policy-makers and researchers
– Which common areas of interest there are and how these can be best pursued to enhance cooperation between diplomats, policy-makers and researchers
– What potential role Science Diplomacy could play in supporting the SDGs
Royal Scientific Society of Jordan – webpage
United Nations Economic and Social Commission for Western Asia – webpage
Regional Forum on Scientific and Techonology Diplomacy – agenda