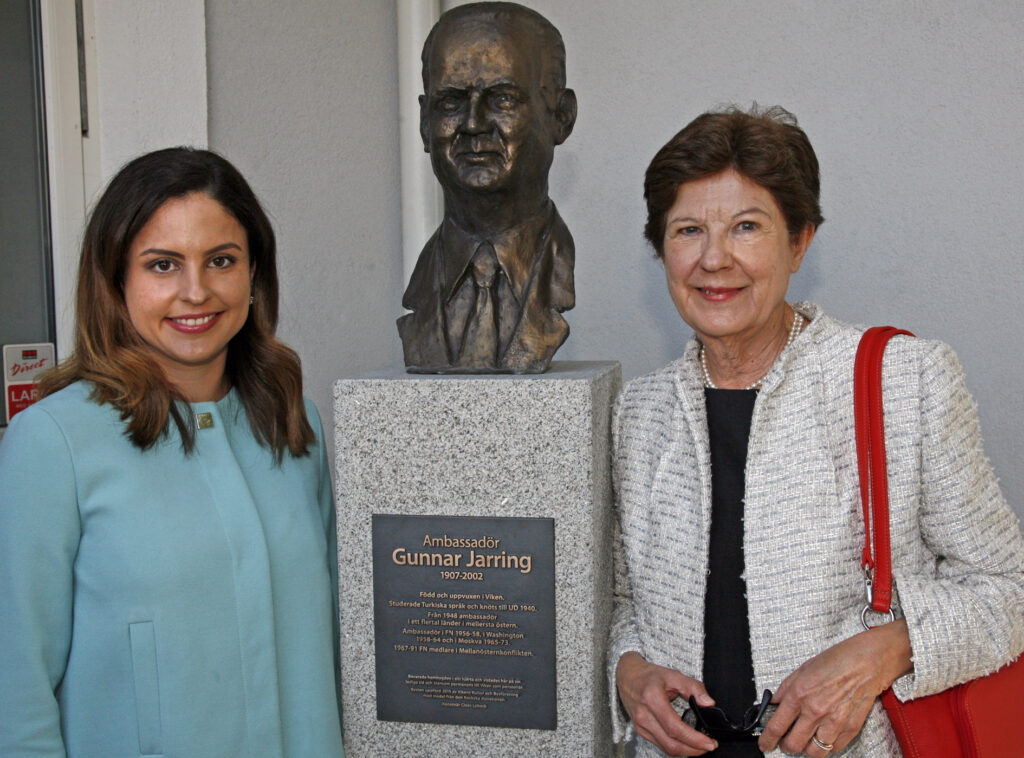 What could be a better start of this blog than to honour the memory of one of Sweden's most prominent and liked diplomats of all time, Dr Gunnar Jarring. His ultra-distinguished career spanned over more than half a century and included postings as Sweden's ambassador to the United States (1958-64) as well as to the Soviet Union (1964-73).
In addition to this, Jarring served as a UN mediator in several international conflicts (eg Kashmir, Israel-Palestine), and was especially appreciated for his discreet and secretive methods for conducting negotiations. The press often referred jokingly to Jarring as the Clam for his complete reluctance to make any comments on negotiations that he was involved in. Jarring himself took great pride in this nickname and emphasised that sometimes journalists even called him the Super Clam.
In 1967, following the third Arab-Israeli war, Jarring was called on by then UNSG U Thant to serve as his Special Representative to the Middle East peace process in order to monitor the implementation of UNSC Resolution 242. While the Jarring Mission, as it came to be called, never led to a resolution of the conflict between Arabs and Israelis, Gunnar Jarring is still today a name both sides regard with the greatest respect.
In a commemoration of Jarring's good and loyal service to his country and efforts in international peace-making, a bust was recently erected in his home village of Viken in southern Sweden. The bust was uncovered by his daughter Eva and grand-daughter Claire. Hopefully, the bust will remind us not only of Jarring's service but also more broadly of Sweden's former active engagement in international peace mediation. Perhaps celebrating and remembering the efforts of Gunnar Jarring could inspire a new generation of Swedish diplomats to further such engagement once again.
Read more: