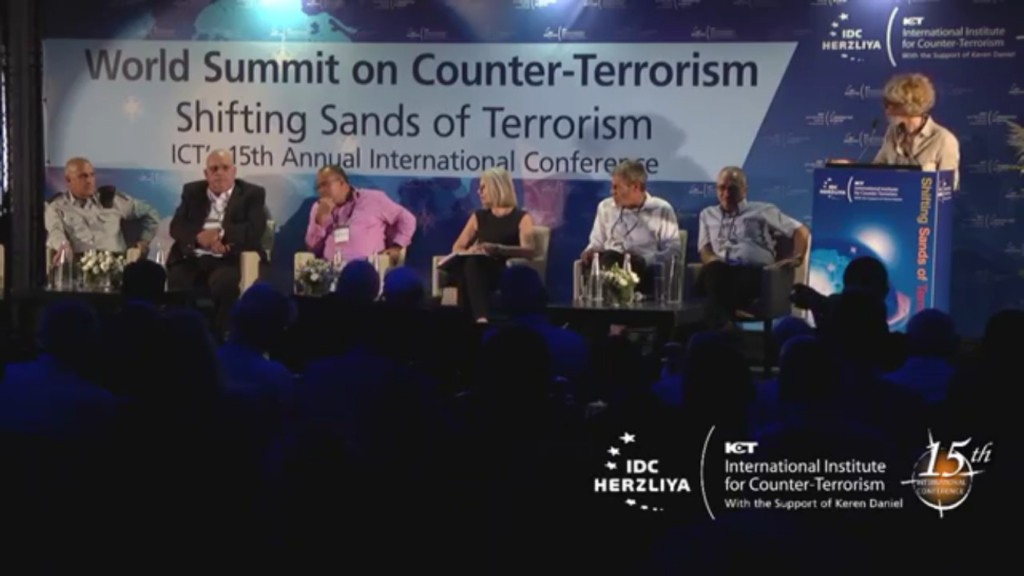 Each year in September, terrorism researchers gather in the Tel Aviv suburb of Herzliya to discuss matters of counter-terrorism and the latest of terrorism-related research. The conference is titled World Summit on Counter-Terrorism and traditionally hosted by the Inter-Diciplinary Center in Herzliya – IDC and its International Institute for Counter-Terrorism. In addition to being a research conference, it has also come constitute a venue where Israeli policy, foreign and domestic, is communicated to the international community. This year's conference, the 15th gathering since the start in 2000, was held under the theme 'Shifting sands of terrorism'. It sought to emphasise the constantly changing nature and modus operandi of terrorist groups – and the added challenges this entails for practitioners and terrorism studies scholars alike.
Among several thought provoquing contributions, IDF General Shlomo Turgeman of the Southern Command presented an altered strategic thinkning vis-à-vis Hamas's presence in the Gaza Strip. Thus far, the Israeli military establishment has communicated that it prefers Hamas to remain in Gaza as it considers the group as a sort of vanguard against more radical groups to gain foot hold there. However, Turgeman asserted, this is a simplistic view of Hamas in Gaza. It must also be taken into account that the Islamist ruler is part and parcel of the problem with the currently rising number of local jihadi groups in the coastal enclave. The individuals making up the cadres of these radical groups are in fact often defected Hamas members who have grown disillusioned with their former group's weak stance on Israel and reluctance to Islamise Gaza.
Consequtively, Turgeman noted, toppling Hamas and driving them out of Gaza would be a possible scenario in a future escalation like that of last summer.
The speech in full can be watched here:
IDF General Shlomo Turgeman remarks
Read more:
World Summit on Counter-Terrorism