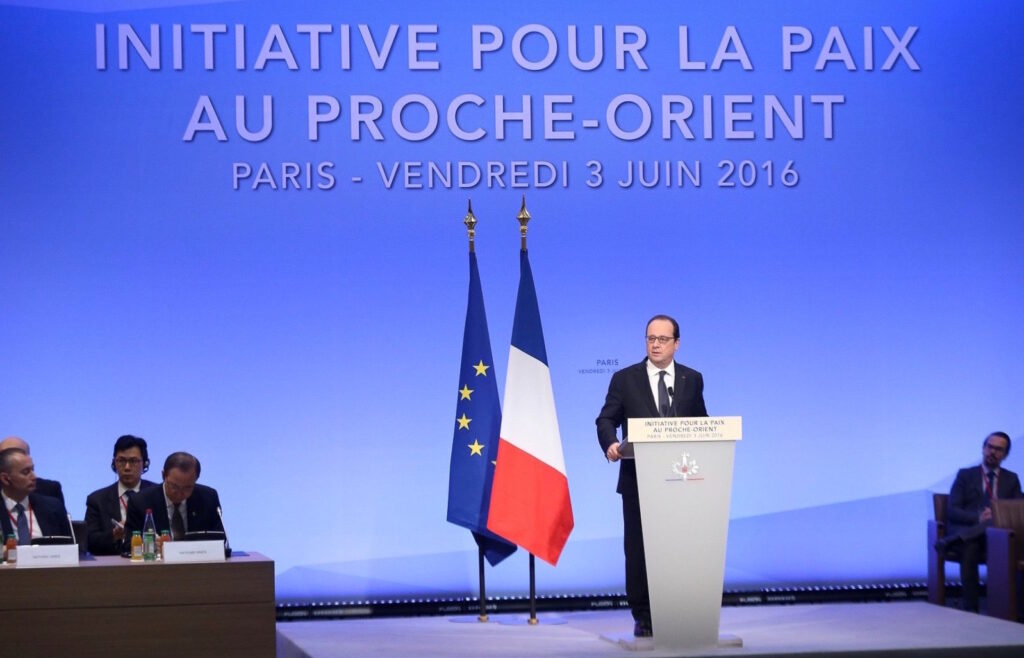 In an article for the Journal of the Swedish Institute for International Affairs, Björn Brenner analyses the recent Middle East peace initiative by France. Among other things, his analysis concludes:
"The French initiative may be using an untested method for conducting international negotiations; however, the French approach is well engineered to fit the current, deadlocked, political situation and to open up for diplomatic progress as much as possible."
"In the end, it will be the way in which the political situation unfolds in the western part of the Middle East, together with the level of engagement demonstrated by the main actors of the international community, that will determine whether the French initiative will succeed or fail  – not its leadership or methodological approach per se."
Read the full analysis by Björn Brenner (in Swedish):
'Frankrike vill gjuta liv i lamslagen fredsprocess', Utrikesmagasinet, 2 July 2016.
Listen to French politiste Leila Seurat about how to understand the initiative (in French):
'Israel-Palestine : comment comprendre l'initiative française?', France Culture, 31 May 2016.
Read text by the French Ministry of Foreign Affairs explaining France's policy (in English):
'Understanding the issues regarding the initiative for the Middle East Peace Process in 3 minutes', France Diplomatie, 2016.
Read Foreign Minister Jean-Marc Ayrault's commentary about the initiative (in English):
'Remobiliser la communauté internationale sur le conflit israélo-palestinien', Le Monde, 2 June 2016.
Read other analyses about the French peace initiative:
'The Palestinian pathway to Paris: What the negotiations say about the peace process', Foreign Affairs, 2 June 2016.
'The French peace initiative is emptied of all substance', Al Jazeera English, 5 June 2016.
Read the Quartet's (UN, EU, USA and RUSSIA) recommendations to Israel and Palestine:
Report of the Middle East Quartet, 1 July 2016.
Photo above: President Francois Hollande addresses the Paris meeting. (Photo tribute: France Diplomatie)
Photo below: French FM Jean-Marc Ayrault giving an interview to the media earlier this year.