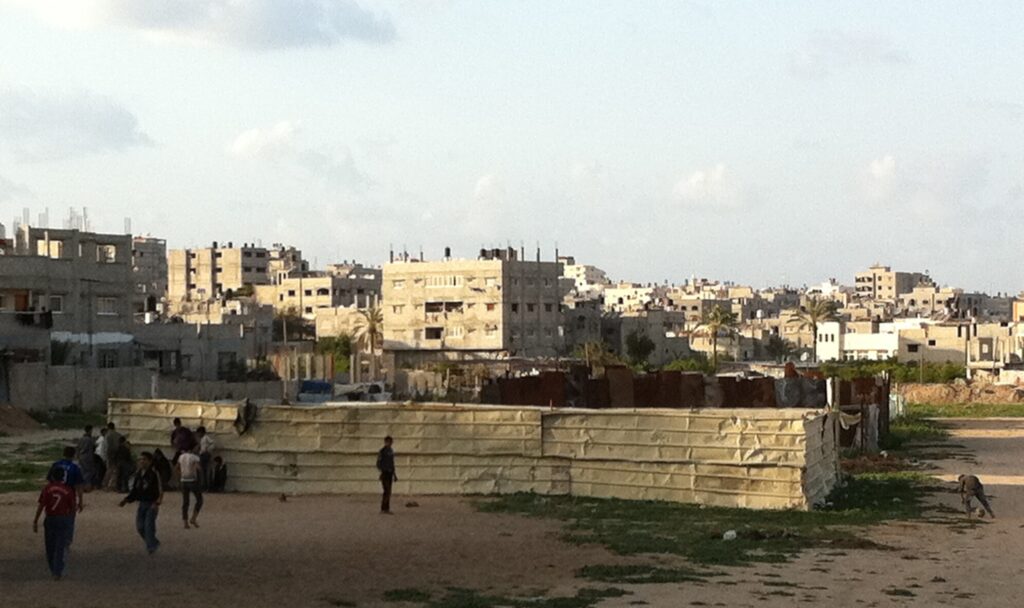 ARTICLE BY BJÖRN BRENNER
The latest issue of Palestine-Israel Journal features an article by Björn Brenner on the growth of Salafi-Jihadism in Gaza under Hamas.
"The killing of Vittorio Arrigoni: A result of the unsustainable situation in Gaza", Palestine-Israel Journal, vol. 23, no. 1, 2018. (now out in print, soon available online as well)
During the past decade of governing Gaza, Hamas has faced increased opposition from an array of firebrand Salafi-Jihadi groups. This comes as a result of Hamas's changed strategy, from armed struggle to electoral participation and domestic governance. Militants from across the Palestinian arena are disappointed with this change and have reacted by defecting to Salafi-Jihadi groups to be able to continue their struggle. The killing of Italian activist Vittorio Arrigoni in 2011 is an early proof of this development – and of the unsustainable political and humanitarian situation that has for too long reigned in Gaza.
An excerpt from the article:
"At a critical time for Gaza in 2008, when the isolation was deepening and there was widespread uncertainty over how Hamas would assert its authority, the Italian human rights activist Vittorio Arrigoni arrived in the coastal territory. As it became clear that Arrigoni was a strong supporter of the Palestinian struggle against the Israelis, his presence in the strip was embraced by the Hamas government and used as proof of their legitimacy. In a public ceremony, Prime Minister Ismail Haniyeh awarded Arrigoni honorary Palestinian citizenship as an ultimate display of gratitude. Also between the people of Gaza and Arrigoni, or 'Vik' as they affectionately called him, a special relationship developed. Arrigoni's support in this difficult time was strongly felt among Gazans and is critical to understanding the importance of the dramatic events involving him that ensued a few years later."